APPLIANCE REPAIR AND INSTALLATION

We have local technicians servicing Victoria to Campbell River, Kelowna, Vernon, and Penticton!
Brands of Appliances We Service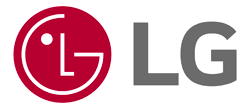 About ASAP
Founded in 2011 by Trevor Gains, ASAP Appliance Repair has established itself as a local, authorized appliance repair and installation company on Vancouver Island. In the last twelve years, our company has grown to include twelve knowledgeable and factory-trained appliance technicians.
Customer Reviews
Great service! Our ice machine broke in our refrigerator freezer, and Miele brought in ASAP to fix it, and it was great! The technicians were friendly, and did great service on the freezer. Our oven also broke, and they repaired this as quickly as they could. Highly recommend!
Dave was very knowledgeable and nice. Highly recommended service!
Tech Davide was great, he diagnosed our freezer issues and was able to repair the problems. Very knowledgeable and professional, would absolutely use ASAP again.
Office staff was pleasant! Fast booking and timely knowledgeable technicians will use again!
Great service. Cyrah was amazing over the phone. She was so nice and informative. Trevor, my technician was so helpful as well. Sadly, my unit is unrepairable and had more issues than I thought, but he was able to help me get in contact with a sales representative to help me find a new unit. He provided them the measurements for my space so I wouldn't have to worry about it not fitting. Definitely will use them again in the future for all my appliance needs.
Get in Touch
User our online service form to request a quote and schedule a service with one of our factory-trained technicians.